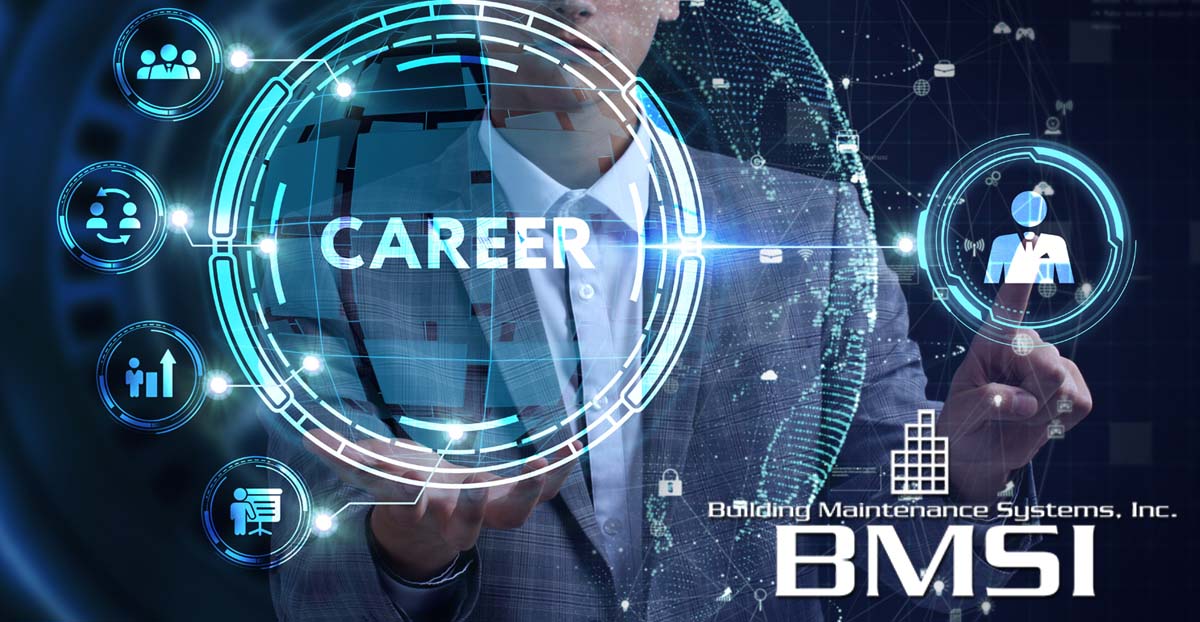 Are you interested in becoming a Building Operating Engineer? When choosing a Building Operating Engineer career, you must begin as a Building Maintenance Technician. Check out how your career would progress in the industry. Reach out to us for resources and information.
Building Maintenance Technician
The Building Maintenance Technician works directly with the building engineering staff and property management team in commercial and government buildings to assist and complete various tasks. Some tasks we will expect you to perform are:
Completing work orders
Performing inspections and remedying as necessary
Keep records and reports up-to-date
Recommend necessary maintenance operations
Manage BMS and EMS systems under the direction of the Chief Engineer
A Building Maintenance Technician should have 1–3 years of experience in equipment and systems maintenance. Only a high school diploma is required, but you must have a Universal CFC Certification to be considered.
Building Engineer
Once you have spent some time as a Building Maintenance Technician and have met specific qualifications, you can be promoted to Building Engineer. The Building Engineer should have 3–5 years of equipment and systems maintenance in commercial or government buildings.
Responsibilities as a Building Engineer are similar to those of a Building Maintenance Technician. We will expect the Building Engineer to work alongside vendors to complete work orders on time, meeting all expectations of the property management team for the commercial or government building.
As a Building Engineer with 3–5 years of experience, you will have a high level of HVAC equipment mechanical skills and abilities. You should also have proficiency with:
Building Automation Systems
Building Management System
Energy Management System
The skills and abilities gained as a Building Engineer will help your career progression as a Building Operating Engineer.
Lead Building Operating Engineer
Your next step in your career journey is as a Lead Building Operating Engineer. This position works alongside the Chief Engineer to ensure tasks are performed for preventative maintenance as needed for the property management team.
As this position requires 5–10 years of equipment systems and maintenance experience, you will have a higher level of skills working on HVAC and various other systems. You will also identify and order supplies, parts, materials, and equipment to ensure the team completes all work orders to meet customer expectations.
Chief Engineer
The next step in your career progression as a Building Operating Engineer is a non-licensed Chief Engineer. This position oversees the Engineers and Maintenance Mechanics. You will report directly to the Property Manager and ensure boilers and auxiliary equipment are operating, maintained, and repaired as needed to always be in working order.
This position also requires monitoring of:
Air conditioning
Building electrical and controls
Heating
Lighting
Power refrigeration
Ventilation
Water treatment systems
The Chief Engineer should also be proficient in using and troubleshooting Building Mechanical, Electrical, and Plumbing (MEP) systems independently. Though only a high school education is required, it's preferred that you have vocational and technical school training. You should also have trades education and training classes completed to move to the next step in your career.
Chief Engineer – Licensed
Once you have received your DC 1st or 3rd or MD 1st, 2nd, or 3rd Steam License, you can become a Licensed Chief Engineer. You will perform all duties of the Chief Engineer with greater authority, including:
Actively participate and lead in emergency response procedures, technical and safety training programs
Ensure you and team members adhere to all safety procedures
Avoiding preventable operational building downtime
With over ten years of equipment and systems maintenance experience, you are well on your way to becoming a Building Operating Engineer.
Your Career With BMSI
BMSI's goal is to work better together with employees, staff, property managers, and commercial investors. If you have the required skill and decide to work as a building operating engineer, we'll help you continue your education to climb up the ladder. Consider us a resource for your career growth.
If you're interested in exploring a career with BMSI, we offer a robust benefits package, including uniforms and cell phone reimbursement. Contact us today to learn more about career possibilities so you can begin your career progression to Building Operating Engineer.