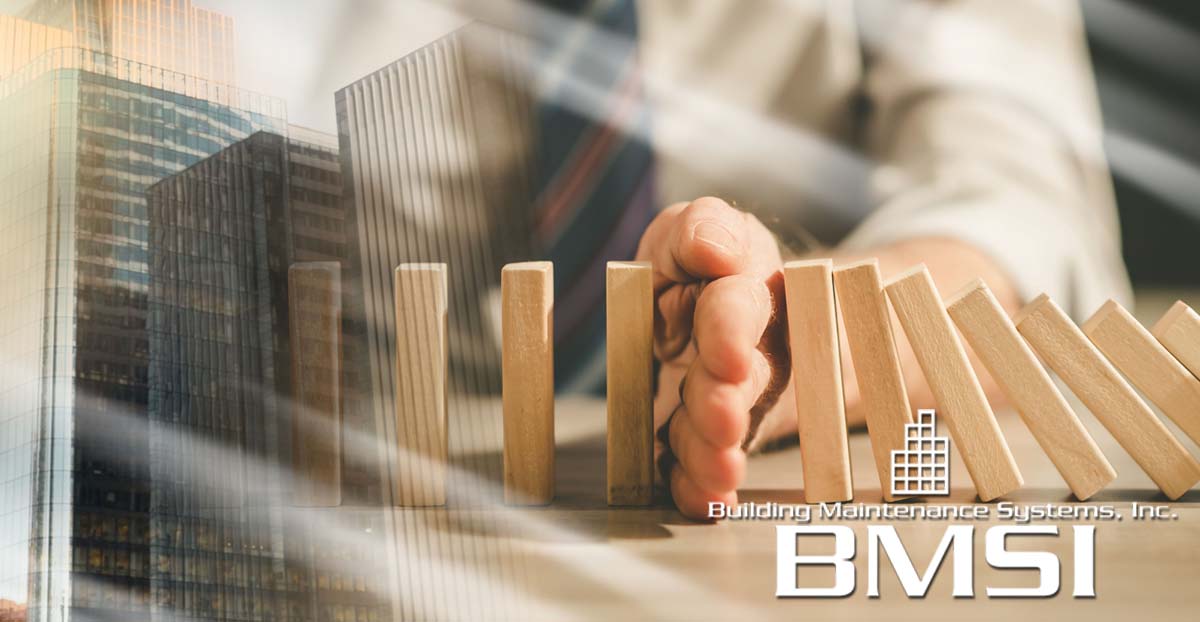 Far too many responsible commercial building maintenance operators in the United States perform maintenance reactively rather than proactively. By being proactive, you can get ahead of maintenance issues to prevent bottlenecks that can ruin productivity and client/tenant satisfaction. Being proactive in your building maintenance saves you money and improves your business's efficiency.
Here are some building maintenance best practices that can help you be proactive rather than reactive.
Data Collection
The first step in proactive commercial building maintenance is gathering data and assessing downtime's actual cost. Knowing how much an hour of downtime costs can put reactive building maintenance into perspective and highlight the challenges your business faces, allowing you to determine the best way forward cost-effectively.
Gather data on:
Machine Downtime
Time Between Mechanical Failures
Parts Costs (including expedited shipping costs for reactive maintenance)
Technology Costs
Technician Response Time
Once you've got your figures, you can determine how much each hour of downtime costs, on average. Use the downtime cost to figure out how much savings you'll realize with a proactive maintenance schedule.
Analyze and Invest
With greater availability and reliability, thanks to your new and improved proactive maintenance schedule, you can do further analysis to identify more savings and efficiency. Consider how reducing technician response time, improving technology systems, and having critical parts on-hand will affect your bottom line. The more you can control variables proactively, the less downtime and productivity loss you'll see.
If your system isn't up-to-date, now's the time to invest in better technology. The proper maintenance monitoring system can help reduce downtime by speeding up the work order process and technician response time. An effective computerized maintenance monitoring system (CMMS) will allow you to monitor every process step, including tracking work and supply orders as you transition from reactive to proactive building maintenance.
Predictive tools are another asset worth your investment. After creating your preventative maintenance checklist, a schedule planner helps ensure technicians are scheduled appropriately for preventive maintenance and that parts are available according to the schedule.
Employ Total Productive Maintenance (TPM)
TPM is a tool that uses assets, processes, and employees to minimize equipment downtime and improve efficiency. Work with your maintenance operators and technicians to identify and create solutions to minimize downtime throughout the proactive maintenance schedule. This could mean installing new gauges for faster and more accurate fluid level monitoring or instituting an improved cleaning schedule to speed up visual inspections.
Use Reliability Centered Maintenance (RCM) Principles
Another tool is RCM principles, which aid in prioritizing and categorizing failures to assign maintenance tasks. Prior maintenance history can help implement and improve manufacturing lifecycles. Combined with a proactive maintenance schedule, RCM principles will reduce downtime and improve building efficiency and cost performance.
Use Third-Party Technicians to Improve Efficiency
Skilled technicians are in short supply, now more than ever before. It can be challenging and costly to search and capture the talent needed to improve efficiency and downtime and implement the strategies correctly.
Another challenge facing many building and commercial owners is a full-time technical team may not be necessary. Call us if you're struggling with implementing a proactive building maintenance overhaul or need the right technicians to execute your plan in the Washington, D.C. area. Working together with BMSI, we will help with staffing needs to help you.
We employ just the technicians and skilled engineers you need to create and implement best practices for your building maintenance needs. Whether you need a temporary engineer to create your plan or a long-term team to execute it, BMSI has the staff to help property managers and owners.
Why go through the expense and time when you don't have to? Contact us today to learn how our team of building maintenance staff can help you build the efficiency your business needs. See how we can work together.