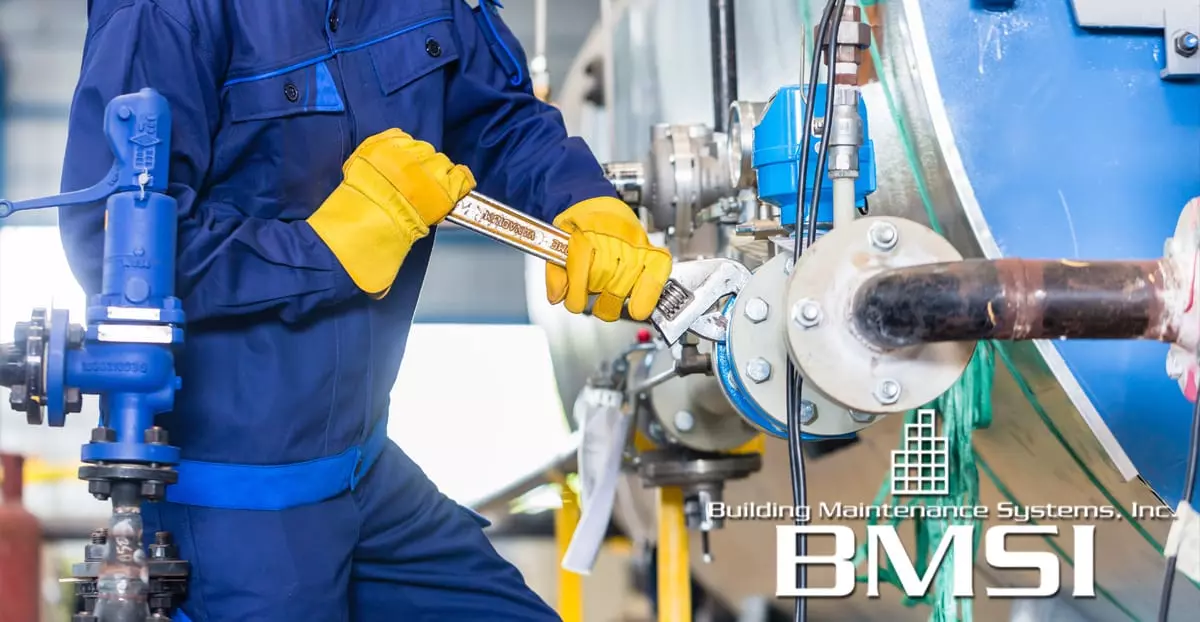 The following is a list of services BMSI provides in the Washington, DC Metropolitan area.
On-site Engineer
Provide On-Site Temporary and Permanent Engineers as Required Per Contract.
HVAC Mechanical Equipment
Replace and/or tighten belts, grease motors, adjust refrigerant levels, change filter, adjust temperatures, calibrate thermostats and adjust and repair VAV's.
Cooling Towers
Drain and clean cooling tower sumps, monitor chemical levels, replace and/or tighten belts, grease motors, take amperage readings, replace bearings when necessary, replace door gaskets when necessary, and log daily cooling tower water temperatures.
Setup of Computer Maintenance Management System
Bar code all mechanical, electrical, plumbing and HVAC equipment. Program routine preventive maintenance schedules and set up tracking of tenant requests.
Electrical
Log daily electric meter readings; clean contacts; perform minor tighten down on field panels and contactors; replace ballasts, lights, breakers, contactors and motors subject to contract agreement.
Plumbing
Log daily water readings; replace diaphragms, washers and seats, handle repair kits, ballcock assemblies, wax rings, and aerators; service hot water heaters, domestic water pumps and related equipment.
Weekly Inspections
Inspect all restrooms, mechanical equipment, lighting, roofing, pumps, towers, and electric rooms.
Monitor EMS
Check energy management system schedules, set day light savings time, schedule overtime HVAC, determine optimal use of system.
MSDS
Keep on-site files containing Materials Safety Data Sheets on all used or stored materials.
Lock Out/Tag Out
Implement lock out/tag out program.
Provide Reports
Furnish monthly reports outlining service response times, frequency of calls, PM work orders completed and outstanding tickets.
Additional Services
We will provide vendor solicitation for major R&M, and monitor tenant build out and other vendor contracted services.
Maintain Weekly/Daily Log Books
Apartment Punch Out