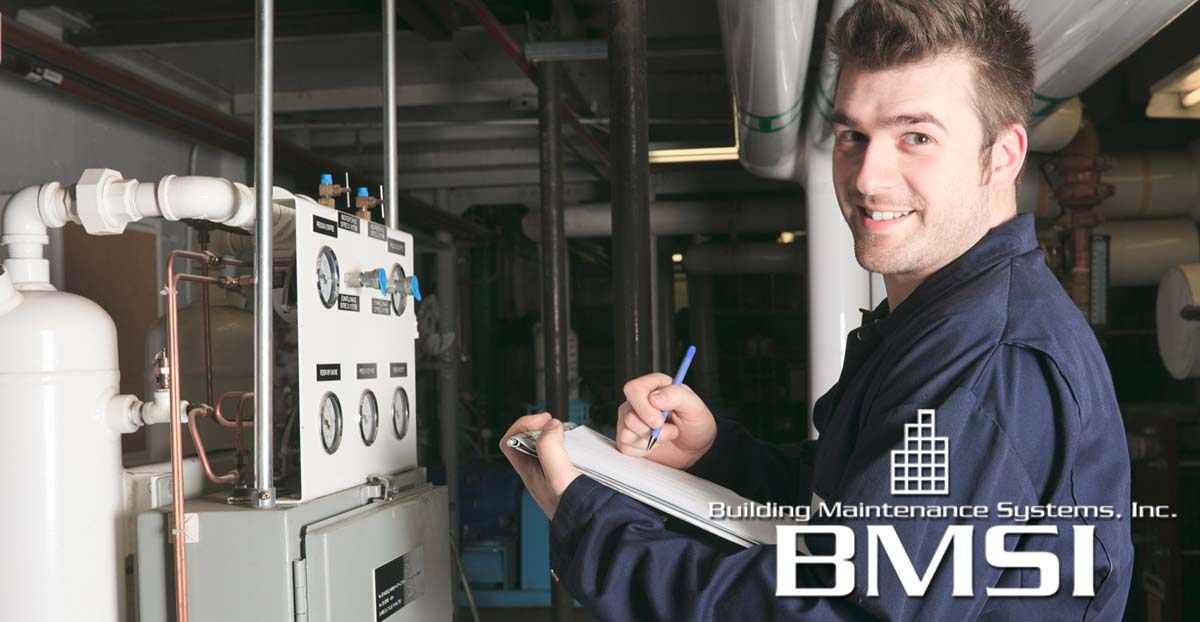 A commercial boiler contributes to the comfort level of all those that inhabit the building. Even the best of maintenance won't make it last forever. Still, regular maintenance tasks can help it stay in service as long as possible. When you need to replace a commercial boiler, it's typically an emergency situation. Don't put yourself in that stressful position. Make sure you're keeping up with necessary tasks and that you check the status of your boiler regularly.
All commercial boiler maintenance needs to be done by a 3rd Class Engineer. This professional will have the training and knowledge to handle repairs and maintenance safely.
Annual Maintenance Tasks
The best time to perform your annual maintenance and inspections falls between June and September. This is when we are in between heating seasons. Obviously, you'll want to clean and tune the boiler and all its components. At this time, you will test and inspect all system valves and safety valves. You'll examine and clean fireside surfaces, along with checking all burner refractory material. Remember to check all your manhole gaskets for any leakage. Your low water cut-off will need to be cleaned and rebuilt. Calibrate your operating controls and do a complete inspection of the electrical terminals. Check your fuel oil levels in the boiler and clean the condensation receiver. Overhaul the feed water pumps, and you should be complete with your annual inspection.
Additional Maintenance
One requirement that will help you immensely is the upkeep of your boiler room log. In the logbook, you'll record any routine maintenance you perform, as well as any problems you encounter, and repairs done to the boiler. The certified maintenance staff should perform the following tasks on schedule as well.
Monthly Maintenance
Every month, you should perform a boiler bottom blowdown. This procedure clears sludge and sediment, controls chemical treatments and high water.
Weekly Maintenance
Remember to check your smoke alarm weekly. Wipe the receiver and light source, making sure that both are working effectively.
Twice a week, you'll want to clean your oil filters and flush the drain low water cut-offs and sidearm oil pre-heater.
Daily or As Needed for Proper Maintenance
Every day, check to ensure that you're maintaining the proper oil level in the compressor lube tank. At the same time, you'll want to check the oil circulation temperature. Do this at the sidearm pre-heaters.
Many commercial boiler components should be checked as needed. Therefore, it's essential to know your boiler and to maintain a consistent service schedule. Keep an eye on sight glasses and air filters. These should be kept clean. You need to be careful to maintain a treatment program for your boiler's chemical feedwater. Inspect your burner controls and operation and check your combustion. Finally, inspect all pipes and ensure that they are pitched in the direction of the steam source or condensation drainage.
Your Building Engineer Career
As extensive as these tasks are, a 3rd Class Engineer must do them. This industry has many growth opportunities, whether you work with a high-profile, national management company, a locally owned management company, or an engineering staffing company such as BMSI.
Our goal is to work better together, supporting building engineers and the industry overall. If we can help in any way, call us today at 301-838-2225.