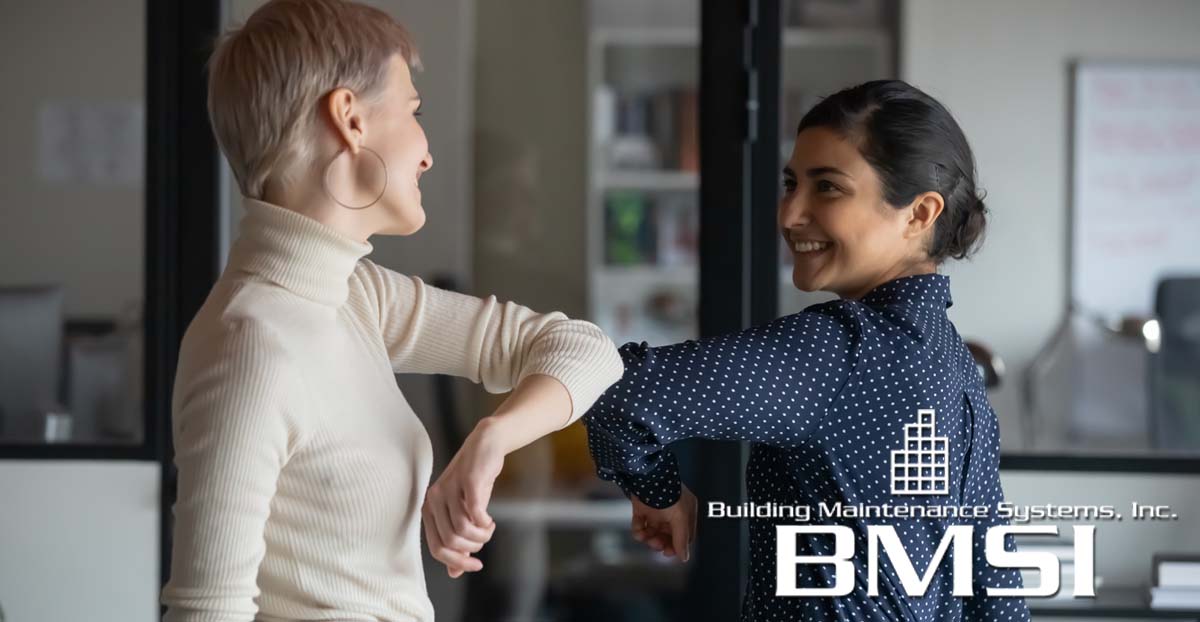 At the height of the Coronavirus pandemic, facility owners and managers had to scramble. Maintaining a Coronavirus free environment was a priority. Now that we're almost two years in, we know more about the virus and how to combat it in buildings.
The more Coronavirus strategies you have in your arsenal, the better. You can use these strategies all year long. This will help ensure tenants and visitors feel safe in your commercial buildings. Today's strategies focus on building HVAC systems and internal and external doors.
Coronavirus Free Strategies – Commercial HVAC Systems
The COVID-19 Coronavirus and other airborne diseases spread much easier indoors. To keep tenants and visitors safe, we must focus on indoor air quality. This reduced the spread with ventilation mitigation strategies. These strategies will lower the concentration of viral particles. Limiting the chance of occupant exposure while indoors.
When weather permits, open windows and doors to allow fresh, outdoor air to flow into the facility.
Open your outdoor air dampers wider than the minimum settings to keep HVAC air from recirculating and introduce fresh air into the system and facility.
Use maximum fan speeds to increase the exchange of air and airflow throughout the building.
Keep HVAC systems running at all times whenever possible to keep fresh air circulating, especially when there are occupants in the building. Do this by switching the fan from "auto" to "on" so the fan will run continuously, even if the air conditioning or heating is not running.
You can also improve air filtration by using higher MERV filters in the HVAC system. Filters have MERV ratings from 1 to 16. This shows how well they filter pollutants out of the air through the system. A filter with a MERV 16 rating is ideal for combating viral sized particles. These filters will make the system work harder, so more frequent inspections and filter changes are necessary.
Coronavirus Strategies – Touchless Doors
Another strategy to combat virus and infection spread is installing and using touchless door controls for interior and exterior doors. Touchless door technology uses infrared sensors to pick up motion within a specific range, allowing occupants and visitors to enter and exit without touching any part of the door.
If security is a concern, key fobs and other technology can access the building through a touchless door. You should also consider touchless hand sanitizer stations at the entrance of each door to further limit the exchange of pollutants by occupants and visitors.
Implementing Coronavirus Strategies in Your Facilities
COVID-19 has created a greater need for security and safety for tenants and building occupants of commercial real estate. As a building owner or facility manager, do you have the staff required to meet the demands?
At BSMI in Washington, D.C., our building engineers and maintenance staff are fully vetted and trained to handle all aspects of Coronavirus safety and security. There's no need to hire staff when you can partner with BMSI to get the help you need, whether it's full-time, part-time, permanent, or temporary.
Contact us today to learn how BMSI can help you navigate the new normal and stay on top of facility building health.